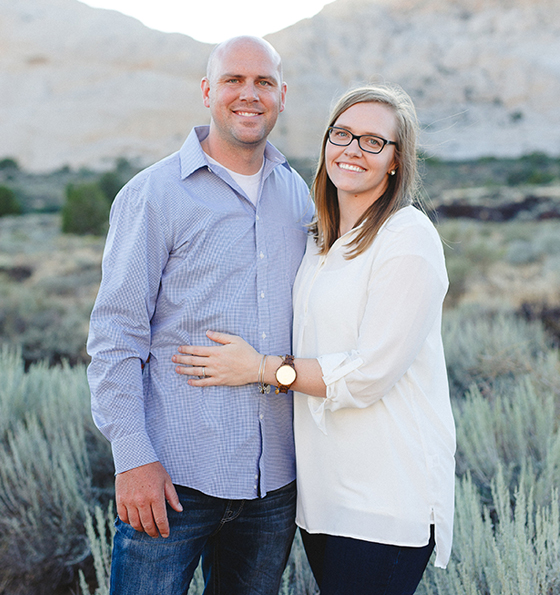 Chell & Chad met while working at the Home Depot, soon after were married, and went from selling building materials to building custom dream homes.  Working for Chells father at Markay Johnson Construction, Chad and Chell began to design-build new custom homes with clients located throughout Utah and California.
Cambridge Home Company was started by Chell after an Owner design meeting, where a step by step outline of the design build process was requested.  It was then she knew it was time to start sharing her tips and information on pro methods, processes, with a hands on how to design-build website.
Interior design has always come naturally to Chell.  In 2011 Chell and Chad design built their home from the ground up in Sandy, Utah, and in 2015 Chell began to share her design projects and home on Instagram, with the mind set of sharing thoughtful design for everyday living.
Having a passion for building Chad has worked in the construction industry for the past 15 years.  Specializing in custom high end residential homes and works exclusively with Chells father.
When Chell & Chad aren't design building dream homes, you can find them out with their 4 kids walking, hiking, camping and exploring.  They have a love for entertaining and gathering as family and friends, finding joy in the journey.
Join us as we share our design build journey of our own home, and client projects.